Posted by Peter McCullough on September 13, 2013 in Lottery, Online Gambling News | 1 comment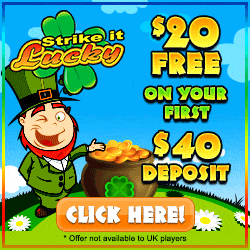 "Lottery-induced self-control failure is not universal," says one particular researcher at John Hopkins during a research study on the behavioral responses from individuals that play the lottery. The research suggested, persons buying lottery tickets dreamed more about the materialistic gains, providing them with less self control on spending.
But for one particular lottery winner, his dreams are of sharing with others. A Mega Millions winner, Max Coronado from Bakersfield won $1.5 million, just missing the $106 million prize by one number. He promised the clerk in the store he would send her on a dream vacation back to her home in South Korea.
In Ocean County workers won the huge Powerball of $448.4 million, Susan Nichel from New Jersey and her co-workers are still in awe of the win and believe it or not clocked into work the following morning. Nichels plans are fixing her damaged home from hurricane Sandy as well as helping family members and will continue to work her before her retirement in 18 months, but really wants her husband to retire after long years of hard work.
In Raleigh, North Carolina lottery officials announced plans for a service allowing ticket buyers for its Powerball, Mega Millions and Carolina Cash 5 games to purchase by subscription through its website, stating it is a more convenient and customer service oriented way of purchasing lottery tickets.
Plans to start the service in November will make the Education Lottery in NC apart of a list of 11 other state lotteries, including Virginia and Georgia, that already provide a type of subscription service to their players.
In Saskatoon a $14.8-million prize drawn on Aug. 31 has yet to be claimed, the reported winning numbers on the Lotto 6-49 ticket are 5, 6, 24, 29, 35, and 39.
In the overall world lottery news, the first half of global lottery sales were up nealry 5% after a sluggish start with Latin American, Asia Pacific, and North American markets performing strongly in the second quarter.
Latin America showed a increase in sales of 24.6% for the first six months of 2013. Argentina's Lotería Nacional Sociedad reported an increase in sales of 31% for the period January–June 2013 and Brazil's Caixa Econômica Federal also enjoyed healthy sales growth, reporting an increase in sales of 12.5% for the first half of 2013.
The Asia Pacific region witnessed an increase in sales of 11.1% for H1 2013 over H1 2012, including the China Sports lottery increased by CNY 10.54 billion and the Chinese Welfare lottery increased by CNY 10.11 billion for the first six months of 2013.
In the North American market, an increase of 9.4% on sales for the second quarter of 2013, while European lotteries witnessed a relative decrease in sales of 1.7% but was still up a small percentage against the same time frame in 2012.